CASTERBRIDGE VIDEO can work for you. Video is the modern way to communicate, reaching an individual or audience at a time convenient to them, bringing your message onto their screen without distraction.

By working to the highest standards in the world, (the company directors trained and worked in the BBC to the highest broadcast standards), we have the skills to ensure your programme will succeed thoroughly and cost effectively. That's why our clients range from the Ministry of Defence to international companies. We have the knowledge to use video creatively, on your behalf. And through our broadcasting experience we have adopted the highest standards of honesty, and fair-dealing, which you will appreciate.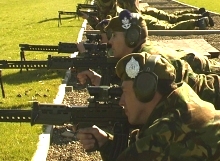 Casterbridge Video uses the latest digital technology. This means our product is of the highest quality. Because modern video equipment is cheaper than before, Casterbridge Video also has fewer overheads - and we pass this saving on to you. We're also a small team, often operating with one person. It means we're flexible, quick to react, and easy to communicate with.
Video is compulsive - we all enjoy watching television after all! It has many uses, among them;
Selling and Promotion; Demonstrate the benefits of your product or service without rivals. The video programme is tuned exactly to your needs. At home, video is seen in familiar and comfortable surroundings, enhancing the reception and persuasion of your message. Video is also a proven crowd puller at trade shows and in stores. And, unlike sales staff, video never gets tired and can be selling at any time, anywhere!
Training and Education; Repetitive tasks such as training are perfect on video. The students are interested in what they see, and you can demonstrate techniques and equipment which would be difficult in real life.
Company Information; Both internally and externally, Video is an excellent method of communications. Either as a newsletter, or a shareholders' report, a video production can fulfil your needs.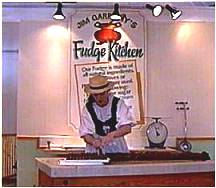 We have made programmes in, and about, shops, kitchens, military events and competitions, national professional institutions, town developments, building projects, office meetings - even farms and pigs (in the pouring rain on top of a windswept hill in January - it wasn't much fun but we didn't let the client down!).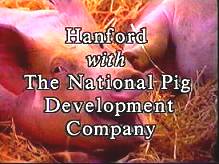 CASTERBRIDGE VIDEO is well placed for all of these areas, and others. We can offer duplication at prices comparable with leaflet costs. And updates are even cheaper than printing - often an explanatory soundtrack or on-screen graphic is all that will need changing when you want to update the programme.
If you would like a case history of a corporate production, please click here.
So what do people say about Casterbridge Video?
"A completely original and innovative approach. An excellent selling tool for us - many congratulations."
Derek Caddy. West Dorset Services.
"The idea we had was ambitious - to chart a new development in agriculture. Casterbridge Video succeeded. The programme was interesting and engaging, and even made the pigs look attractive."
Hanford Farms plc.
"Just what we wanted. The pictures are stunning."
Sue Cheriton. Southampton City Council.
---
If you would like to find out more please contact Casterbridge Video by e-mail. Please replace the 'at' with an '@' symbol on the actual mail form.
Or you can telephone us on (01590) 623077, or write to

Casterbridge Video,
Grande Havre,
Partridge Road,
Brockenhurst,
Hampshire. SO42 7RZ.